What story will you tell?
We are the No. 8 wire nation. We believe we can do anything. This has some big upsides. It means we have more than our fair share of inventors and innovators. But, sadly, it also means we are sometimes far too slow to engage specialists who can help us take our good ideas and make them genuinely world class. In fact, we're often suspicious of experts.
The whole process to select a new flag is yet another example of this. It's crazy that the final four designs were selected by a panel that included a former All Black and a reality television producer but no designers. The result was actually predictable. They ignored expert advice and leaned heavily on popular opinion to make their selections. And with the final four choices they offered the country, they ended up offering little choice at all.
Design is a strange thing. We all have an opinion. But, for most of us it is difficult to explain why we like one design but not another. This is what makes experts, experts. They can explain!
For example, they can explain the difference between an emblem and a flag: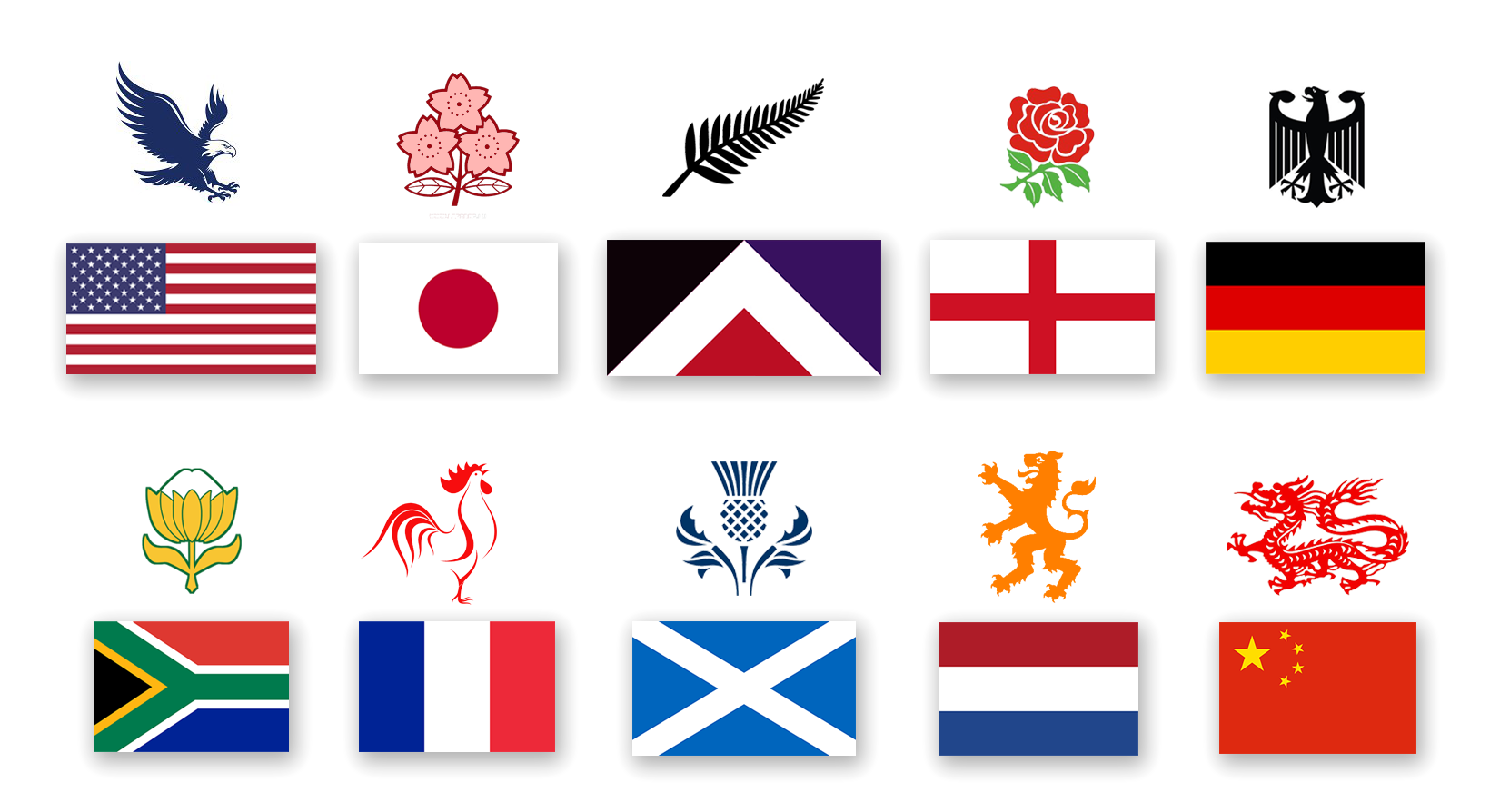 We have a world class emblem; earned and worn by our greatest. I'm extremely proud of it. Whatever happens in these referenda it will continue to be the symbol that we choose to represent ourselves. Like many people, I initially thought it would be an obvious inclusion on our new flag.
But, like most emblems, it's a detailed shape, and therefore visually challenging to include on a flag. Even more so since it cannot use a simple fern without being too similar to trademarks such as the All Blacks logo. So any silver fern flag inevitably becomes compromised and complicated with multiple colours and a mixture of symbols.
A common criticism of Red Peak is that it is just a bunch of triangles and doesn't scream "New Zealand". This is true of the South African flag too. It's also a simple geometric design, but one which we now instantly recognise as representing South Africa. Why is that? Of course there is a story, and all of the colours and shapes have meaning, but those details are really only important to South Africans. We don't need to know the story to know this is their flag.
Red Peak has a wonderful story, referencing the mountains that literally define our country, and the Māori creation myth of Ranginui and Papatūānuku. It is a flag of two halves: one referencing the colours and designs of traditional tāniko and tukutuku panels, the other referencing the colour and shapes of the current flag. It's strong, but it doesn't shout. It's humble but aspirational. It has the same qualities that define us as New Zealanders.

These stories have meaning and can be something we share with the world. But they are mostly for us. Others will come to know this design over time; as a result of the way we proudly fly the flag, wear it on our backpacks and paint it on our faces. Whether large (on the giant flag pole greeting tourists at Auckland airport) or tiny (next to an athlete's name at the Olympics) Red Peak is a elegant and distinctive design that works.
When you come to rank the options in the upcoming referendum consider the overwhelming support the Red Peak design has among the experts. I don't claim to be one of them, but having listened to their advice, I was convinced. We're lucky that Red Peak was included as a fifth option. But, it's still the underdog. It needs your support. Please vote, and rank Red Peak #1.
When people from around the world ask about our flag it would be great to have an amazing story to tell them. What story will you tell?
---
This was first published on Stuff: "RedPeak has the same qualities that define us as New Zealanders"